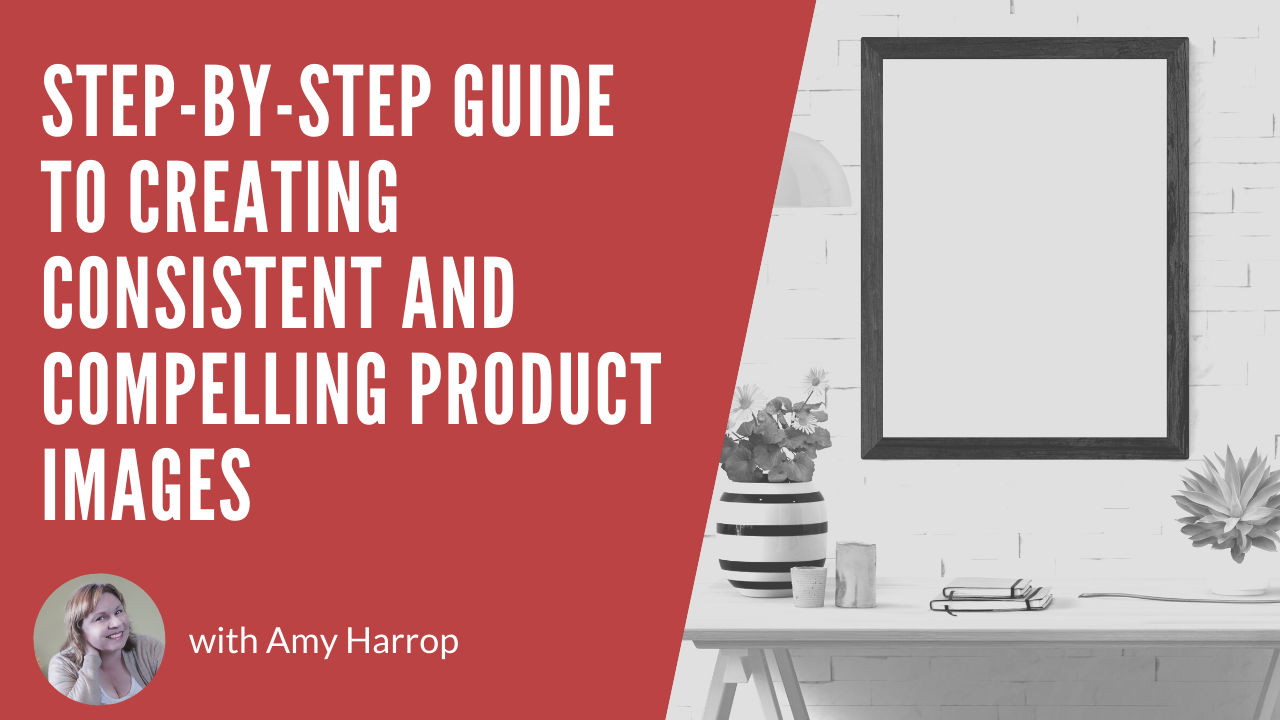 Selling products online is easy to do in theory but it requires careful attention to detail if you want to earn a steady stream of income. One of the most important things to do is to present your products in a way that makes them attractive to your target audience.
The trick, of course, is creating product images that are both consistent and compelling. Ideally, your images should fit your brand while also appealing to your audience. With that in mind, here is your step-by-step guide to creating product images that will help to increase your sales.
Step #1: Create Your Brand Image
The first step is one that a lot of new sellers skip. Before you create a single product image to use in your online shop or on social media, you'll need to give careful thought to your brand image and what you want to project.
One important consideration is the colors you will use. While your printable products may come in an array of colors, you should think about using two or three colors that represent your brand. If you've got a brand logo for your Etsy shop, then you should use the same colors that are in your logo.
Using complementary or contrasting colors is beneficial. You may want to search for similar products and choose a color that contrasts with what other sellers are doing to make your products stand out. For example, there are a lot of wedding planners in pink and blue, so choosing green can increase your product's visibility.
Font choice is equally important. You want a font that's clean and unique, easy to read without looking like every other font that your competitors are using. Make sure to emphasize readability first since a customer's first view of your product is likely to be a thumbnail.
Step #2: Choose a Mockup Template
Mockups are ideal for digital products because they provide a consistent design and image for every product while also making it clear that the product is digital. You can create your own mockup, or you can purchase a template online.
One of my favorite resources for professional-looking mockups is Creative Market. They have over 10,000 mockups available for purchase. You can find mockups for almost any product you can imagine. Some are even designed particularly for niches such as weddings, stickers, and wall art. Mockups are also useful for creating product images for non-digital products, and you can find many that are perfect for selling apparel and other items.
Transparent .png files are not supported on Etsy, so if you plan to sell on Etsy, make sure to choose a template with no transparency. If you do have transparency in your images, those areas will appear black when you upload your photos.
Step #3: Create Your Cover Image
The cover image for your product is the first thing prospective customers will see when they search for your products or keywords. That means the image must be clear and compelling, giving searchers a solid understanding of what your product is and how it looks.
As you create your image using the mockup you have chosen, keep in mind that the image will be small – most likely a thumbnail. You'll need to feature the product in a way that shows it off, giving people a reason to click on the cover image to see the additional images you have posted.
Your image should include the brand colors and font that you chose. Using the same template for each cover image will ensure that your shop and products have a consistent appearance.
On Etsy, where many printable items are sold, the image should have a 4:3 (landscape) aspect ratio and resolution of 72 PPI. The only supported file formats are .png, .gif, and .jpg
While the image should be a rectangle, it will be cropped to a square for search results. You should use Etsy's cropping tool to make sure that the image looks the way you want it to look. One tip we like is to picture your product farther back than you would think to leave room for cropping – or, said another way, to choose a mockup that gives you plenty of space around the central image.
Step #4: Create Additional Listing Photos
After you create your cover image, it's time to create additional listing photos for your product. On Etsy, you may post up to 10 product images.
All images should follow the image guidelines we provided above, meaning they:
Must be in .gif, .jpg, or .png format
Must not include transparency or animation
Must have a 4:3 aspect ratio
Must have resolution of 72 PPI at minimum
With digital images, you may want to include photos that offer a close-up view of a section of the product. For example, you could have an image that shows an entire journal page and then a close-up of the prompt. For bundled products, make the cover image inclusive of the entire bundle and then, use individual shots to highlight the items in the bundle.
Another tip is to make all the images in your shop the same size. If you don't, the images may jump around as customers scroll through your shop. You always want to provide a pleasant experience for your customers.
Best Practices for Product Images
Following the above steps can help you create compelling product images. Here are a few best practices to keep in mind.
Use the same mockup template for every product and image.
Choose compelling brand colors and fonts that will help your products stand out.
On Etsy, make sure to use all 10 product image slots.
Make sure all images are the same size.
Answer common questions with your images – for example, if you're including 52 weekly planner pages, put the number in your image.
Highlight bundle elements with individual photographs.
Following these best practices will ensure you have a professional-looking shop that your customers will love.
Conclusion
Selling online can be profitable if you know the best way to present your products. The steps and suggestions here will help you create beautiful, consistent, and compelling product images for your online shop.
Need help maximizing your online profits? Click here to work with me!