Discover How I Reached Over
304 Million People
And Gained A Huge Audience
By Leveraging This Publishing
Engine For Massive Free Exposure
Dear Publisher,
You've created a great piece of content and released it out into the world. You excitedly check your stats, and feel increasing disappointment when you see nothing but 0's.
Zero downloads

Zero sales

Zero views

Zero subscribers
How frustrating is it to know that you have written a good book, but no one is buying?
Or no one reads your blog, buys your products, or acts on your affiliate recommendations?
If people do not know about what you have to offer, how can they actually buy it?
Are you starting to understand the real problem?
The People Who Will Want To Buy
Your Book, Product, Service, or Affiliate Recommendations
Have Yet To Learn About Your Existence

The good news is that your lackluster sales are most likely not your fault, and even better news, your lackluster sales are easy to fix...
With The System I Am Going To Teach You,
You'll Help Your Future Customers Find You
It does not matter whether you are writing fiction, nonfiction, children's or any other kind of book...
This also works for trainers, coaches, product creators, and online marketers.
What if you can create multiple income streams, establish your authority and build an audience of subscribers, fans and customers for free?
You can quickly and easily when you Unlock The Permafree Equation:
Free Content +
Free Traffic
= Massive Exposure.
Why Should You Publish Permafree?
Reach a new audience.

Build a receptive audience for your paid content, products, and services.

Build trust and authority

Create a tribe.
It doesn't matter if you are an author, publisher, product creator, online marketer, or service provider.
Having free content on high traffic sites is like having a salesperson closing sales for you 24/7.
With my system of tapping into a targeted Audience, you can easily build a following on the largest product search engine on the planet...Amazon.
Where you can effortlessly reach:
304 Million Active Users

192 Million Unique Monthly Visitors
Facts from: http://www.statista.com/
If You Are Willing To Do Just One Thing Different, You Can Start Turning Failure Into Success Today!

Effortlessly create #1 Bestsellers
Check Out My Case Study
My permafree book has been a number one bestseller, and is still in the top five...months later. WITH NO PAID ADVERTISING.
I've had over 2500 downloads in the last 90 days, and get new subscribers from my book each and every day.
#1 Bestseller in Amazon
Over 2500 Downloads Since November
How would you like to build a massive audience of fans, subscribers, and customers on the world's largest product search engine-Without Paid Advertising?
Introducing...
Permafree Publishing Quickstart
How To Gain a Massive Audience On
The World's Largest Publishing Marketplace
This in-depth training covers everything you need to know to profit quickly by releasing FREE content on the world's largest publishing marketplace.
How to easily publish free content directly on Amazon, and it's NOT KDP SELECT (I show you how).

Behind-the-scenes of my bestseller permafree book

What your permafree content must have in order to be successful.

Permafree roadblocks to avoid.

Why permafree is useless without this

How to multiply your permafree content to reach more audiences.
How to create compelling permafree from nearly any type of content-fiction or non-fiction.

How to structure your content to get followers, customers, and build a tribe

How to get massive exposure for your content and maximize your audience.

How to create the perfect follow-up and turn consumers into subscribers, fans and customers.

How to sell your permafree content and create additional income streams.
And that's just the tip of the iceberg of what you'll get with Permafree Publishing Quickstart!
You'll also receive:
A step-by-step action plan to get you started quickly

Additional resources to jumpstart your results

BONUS-LIVE Q and A Session
Check out what people are saying about my Permafree Publishing Training



Leap Ahead of the Competition



You'll save time, money and frustration with powerful publishing strategies.

You'll never struggle with sales again.

You'll have all the tools you need to tap in and quickly profit for nearly any niche.

You'll jump ahead of the competition and grab multiple streams of income.

You'll be able to build a massive audience of fans, subscribers, and customers on the world's largest product search engine-Without Paid Advertising.
You're Going To Receive Today:
Step-by-Step Guide To the Permafree Publishing Strategy




Training on How To Easily Setup Your Subscriber Communication

Quickstart Action Plan

Topic Research Help, Creation Templates, and more

Live Q and A Session
FAQ's

Who Can Use The Permafree Publishing System?



Anyone who want's more sales and subscribers. This system works in nearly any niche or topic and works for:

Non Fiction Publishers

Fiction Publishers

Children's Publishers

Online Marketers

Product Creators

Affiliate Marketers

Service Providers
2. How is the Training Delivered?
Through a membership site with step-by-step PDF training and additional resources, including a LIVE Q and A Session.
3.What is Permafree
Permafree is content available permanently for free. It is a powerful strategy that allows you to sell more of your books, content, products, and services.
4.What skills do I need to be able to use this information?
The ability to follow easy instructions and create or outsource a short piece of book content.
Can you imagine what your life will be like when you have the ability to get more subscribers, readers, and customers... any time you want (or need to) - nearly instantly?

So click the button below right now to grab Permafree Publishing Quickstart during the special introductory price for a limited time.

I guarantee it will help you to build a massive audience of fans, subscribers, and customers or I'll cheerfully refund your money, no questions asked.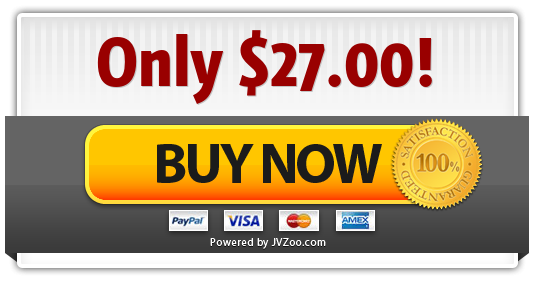 to your success,
Amy Harrop
p.s. Don't miss your chance to build a massive audience of fans, subscribers, and customers faster and easier than ever.