Publish Quickly~With Little To No Writing Needed......
Publish Fast With FREE Content In This Massively Profitable Marketplace Of Over 45 Million Repeat Buyers...

Simply Rinse and Repeat With This Blueprint!
Hi Amy Harrop here,
You may know that I'm absolutely crazy about low content printables and digital downloads, and print-on-demand product. These easy to create products require little-to-no writing, and people buy them over and over again.
But recently, I've discovered a handful of in-demand low content products that are just sitting in plain view. The best part is these don't require a lot of work to create....in fact very little to no writing is needed.. Plus, you can create them once and get paid over and over again!

The Best Part?
These don't require a lot of work to create....in fact most of the work is done for you. Plus, you can easily publish with 100% free content...
Simply put, if you want to get your hands on free content that you can use without any copyright restrictions, and publish into multiple income streams, then make sure you read every single word on this page…
Low Content Represents One of the Fastest-Growing Segments of Content Sales
The Custom Printing Market Is Growing and Expected To Cross $10 Billion Dollars By 2025 (via Credence Research)
There Are Now 40 Print On Demand Platforms. There is a huge and growing demand for POD products!
Recently, I've Discovered

An Endless Untapped Market of Buyers

Who Are Looking To Purchase Prints, Printables and Print on Demand Products...
All Based On

Freely Available and Public Domain Content

...

No Design Skills Needed!
To Be Clear, There's A HUGE Market That Is Looking To Purchase Products That You Can Easily Create With Free Content...And They Have Cash In Hand Right Now!
We're talking about things like digital downloads, art prints, mugs, t-shirts, and other items you probably haven't even thought of that people are actually paying money for RIGHT NOW.
These sell like crazy...
You'd be amazed at just how this type of content creates rabid fans and buyers. And, they are super easy to create...I show you how!
Look At These Successful Income Streams...
They are making thousands of sales... and many of these are with public domain and free content!
And, many but not all of these buyers are on Etsy...
According to Statista.com, Etsy has been steadily growing over the last 8 years and is on it's way to becoming a billion dollar marketplace.
Ranked by Alexa as 41 in the US and 136 in the world for traffic.
Has over 45.7 million buyers and 80% of these are repeat customers.
Users' shops generated $4.97 Billion in sales in 2019.
And this is just Etsy! There are a number of other popular marketplaces you can also sell on quickly and easily...
And many others!
This pool of buyers is growing constantly with no sign of slowing down anytime soon...
If you want easy ongoing income, from nearly any type of digital download or print-on-demand content, you need to tap into this pool of buyer-ready traffic!
And I'm here to show you how...all with free content you can transform quickly and easily.
Introducing PD Visual Prints
PD Visual Prints reveals how to create multiple streams of income with Freely Available and Public Domain content with little to no writing needed.
No Huge Learning Curve & No Special Skills Required...
Everything I'm including will give you exactly what you need to publish and profit fast!
Here's Everything You'll Receive When You Get Access To PD Visual Prints
The In-Depth PD Visual Prints PDF Guide
Inside, I share these 10 very popular visual publishing goldmines that are highly in-demand, and thrive on freely available public domain content.
This isn't the same old stuff....
You'll discover:
Nothing is left out of this 95 page guide. Everything you need to succeed is all included from A to Z.
The Easy Quick-Start, Step-by-Step Checklists
If you're like me then you pretty much want an easy way to know which steps to take after you've gone through training you've purchased right?
That's why I've created 3 separate checklists that lay out all the steps you need to take to get up and running quickly.
Just pop open these checklists, follow the steps and you'll be good to go. Perfect for removing any guesswork.
Over-The-Shoulder Video Training
Besides the guide and checklists, I've also created a set of easy to follow videos that shows on screen the exact steps you need to take. Because some people are visual learners, I wanted to make sure to cover all the bases and give you every advantage for getting off to a great start right out the gate!
These videos will help accomplish that.
Note: The videos are a supplement to the main guide, which is the primary training.
100 Done For You Print Ready Visuals to help you profit fast!
Finally, I've put together a 100 print ready image assets that you can use to take advantage of these highly in-demand topics quickly. With these assets you can make the quantum leap and have your very own products up and running and ready for sale within the same day.
Oh, and there's no special editing skills necessary. You can click a few buttons to make yours's unique, and you're good to go. It's a true done for you setup!
I share how to quickly customize these and make them unique. All the tools you need to create high quality and in-demand content-based products for sale is included. It's a true done for you setup!
So How About A Quick Peek Inside The Guide?
There are more than 95 pages of no-fluff strategies that reveal how to quickly publish and profit from freely available and public domain content.

The PDF is chock full of everything you'll need to go from zero to hero when it comes to creating multiple printable income streams with free public domain and vintage style content that you can be proud of.
Here's just a sample of what you'll discover:
Here's What Customers Say About PD Visual Prints
I am loving this course. I have always been interested in Public Domain. This course is very thorough with lots of great info to start a business with Public Domain!
Very insightful, I didn't realize that public domain art was so popular. The information presented clearly and I'm looking forward to designing .
Love it-looking forward to using it. Keep up the good work!
i am extremeky pleased with the PD Visual Prints and very impressed with the training which i found easy to understand and follow
I am just starting in Etsy and really appreciate all the information that I am getting from this book. It is really showing me several ideas on what to sell in my store.
This is a great program for me because I am a newbie to this type of product and in the program, everything is laid out for me to use and start loading up on my web platform to sell. Your products are the best and that is why I keep coming back for more. Thanks!!
Great information given through a simple means. Easy to follow and very helpful. Thank you Amy!
This is one of the best . It's comprehensive and engaging with an excellent balance between text content and visuals. Amy also includes links to other resources that will be helpful as you get your printables adventure started. This is well worth the small investment.
Frequently Asked Questions (FAQs)
Q. What Is PD Visual Prints?

PD Visual Prints reveals how to create multiple streams of income with Freely Available and Public Domain visual content....little to no writing needed!
Q. Where can I sell PD Visual Prints Products?

The training focuses primarily on Etsy, but you can also sell these on a variety of other sites such as Amazon, Redbubble, Society6, your own site, and much more.
Q. How is the training delivered?
Everything is available inside the secure members' area, which you get immediate access to once you complete your order. The printed materials are in PDF format, and the videos are in .mp4 format.
You can download everything from the site, and can read/view the materials via any computer, tablet or even your smartphone!
Q. Who Is This For?

Anyone who wants to create income streams with free content.
Publishers and Low Content Creators, Authors, Bloggers, Online Marketers, Service Providers, And more!
The success strategies for building content assets are the same.
Q. Can I get started if I am new?

Absolutely! I show you step by step. And on top of that, once you have this knowledge, you will be unstoppable and you will be on your way to making profits online! Isn't that exciting!
Q. Do I have to do any shipping myself?

Absolutely not. You can sell digital downloads, or your products can be shipped automatically for you...this is a true virtual opportunity.
Get Results Quickly With Free Content That People Love!
It's 100% free content! That's right. You won't have to pay one single dime to get your hands on any of the content available.
Imagine being able to just gather some amazing content, make it unique in just a few minutes (I show you how), put it up for sale and start making sales.
That means your business will have low start-up costs, making it possible for you to get up and running with little investment other than your time and creativity.
Not to mention, you won't have to spend a ton of time creating these products. You only need to use the images included, follow the training, and you could have a profitable product ready for sale in absolutely no time!


Tap Into A BILLION Dollar Market With 45 Million Customers Who Are Repeat Buyers


There are 45 MILLION customers on one marketplace alone (Etsy) and they spend billions of dollars purchasing this content. Best of all, a lot of them are repeat buyers. So that means you can make a true incredible income with only a fraction of this audience.
And when you add in the fact that you're tapping into one of the largest marketplaces online where people regularly spend money...you'll find that you simply can't lose when it comes to this opportunity!
And, there are a variety of other marketplaces you can easily sell these on too!
Plus, When You Get Started Today...You'll Also Receive These Bonuses
Now, let me be clear: PD Visual Prints is worth its weight in gold and then some. As a matter of fact, I should be charging at least DOUBLE...
However, as my way of saying thanks for giving PD Visual Prints a try, I want to include these bonuses at no extra cost to you when you get access today.
Etsy Quick Start Guide
I've created this exclusive and brand-new Quick Start Guide To Etsy to make setting up and managing your shop on this massive marketplace easy and stress-free.
You can get started even faster!
Bonus Canva Training
Make your designs unique fast with this in-depth video training, full transcripts to every video, and even audio-only downloads for listening on the go.
Canva has some of the amazing tools that can help you achieve amazing graphical results in a few clicks. You would be amazed to discover what you have been missing all along.
Here's everything that's included today
And it's backed by my rock-solid guarantee. Go through all the materials, checklists, videos, and bonuses and see for yourself how simple it is to create high quality items with free content in 10 incredibly popular niches.
Click Below To Start Creating Your Very Own Printable Publishing Empire In The Next 3 Minutes!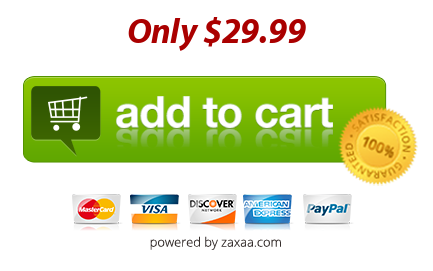 Just to recap, I'm going to give you 10 overlooked, yet HIGHLY profitable niches that you can easily mine for tons of free content. Plus, when you combine this information with all the templates, checklists, and printable assets I'm including today...there's no reason why you can't succeed quickly.
The only thing you need to do now is make the right choice and click the button below to get started.
Go ahead and do it now. You won't regret it. I guarantee it.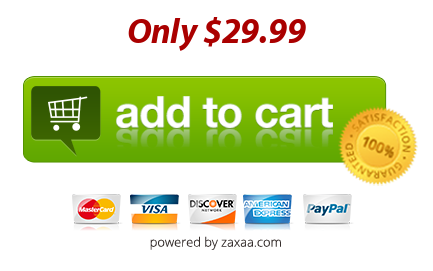 To Your Success
Amy Harrop
p.s. Don't miss out on transforming free content into multiple streams of income...little to no writing needed!