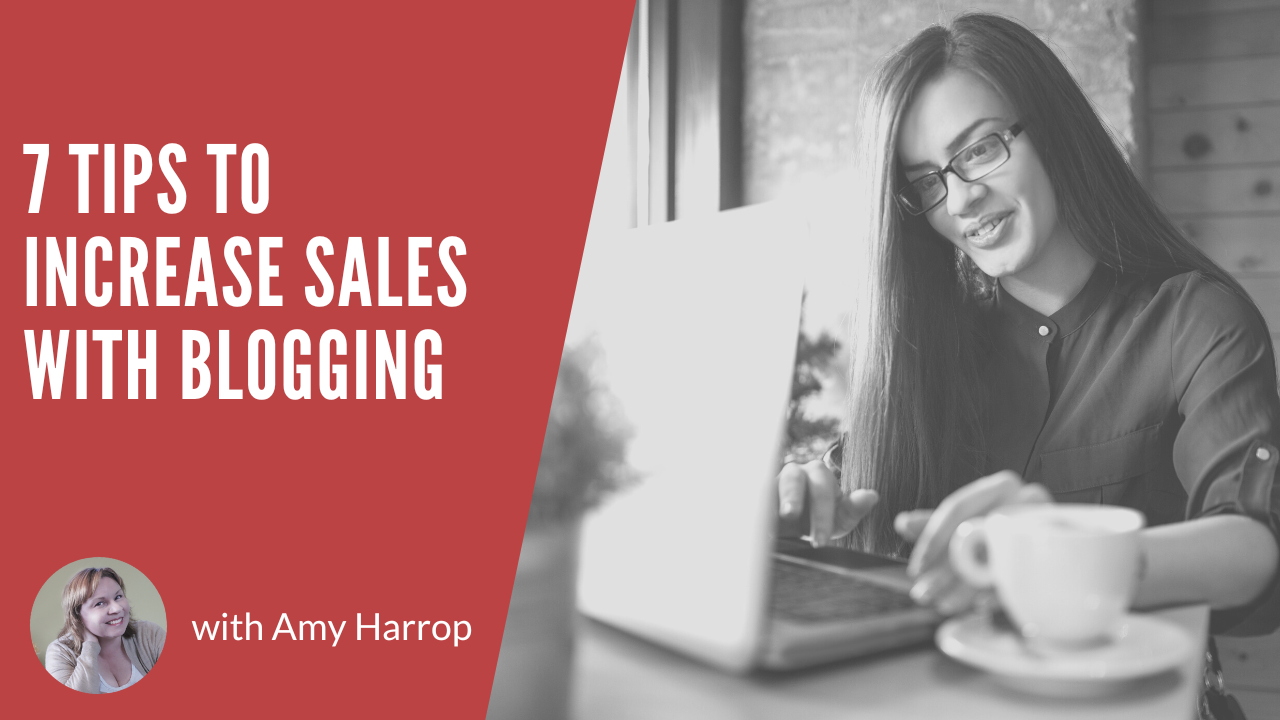 Selling printable and print-on-demand products on Etsy is a terrific business model whether you want to supplement your income or replace it completely. Etsy has a huge SEO advantage and a built-in audience of millions of people who are eager to buy one-of-a-kind products.
The challenge with Etsy is that as a seller, it's your job to attract customers to your shop. You can do that by creating appealing products and optimizing your product listings to help your products appear in organic searches. You can also do it by driving traffic directly to your shop by blogging about your products and related topics.
With that in mind, here are 7 tips to increase your Etsy sales with blogging.
#1: Build a Subscriber List
Building an email list is one of the best ways to stay connected to the people in your target audience and keep them up to date on what's happening with your Etsy store and products.
On your blog, you can include a subscription form where readers can sign up to be notified any time you share a new post. You can also use the email list to announce new products in your shop or encourage people to follow you on social media.
#2: Attract More Social Media Followers
There is no denying the power of social media as a marketing tool. Sharing information about your Etsy shop and unique printable products on sites such as Instagram, Facebook, and Pinterest is one of the best ways I know to get people excited about your products.
Any time you post a new blog, you can share it on social media to attract more readers. You can also encourage your current followers to share your post with their friends and followers. You could even—and we'll talk more about this coming up—make sharing your post a way to enter a contest to win a free product.
#3: Demonstrate How to Use Your Products
Printable products are always popular but people who are new to the idea of printables may not have a clear idea of how to use them or how versatile they can be. You can help them get excited about buying your products by posting a blog that shows them the possibilities.
Keep in mind that blogging can include many types of content, including videos. A video blog, or vlog, can be a compelling, visual tool to demonstrate step-by-step instructions for printing your products or for using them to decorate for a party.
#4: Tease New Product Releases
Everybody gets excited when there's a new product from one of their favorite online shops. It's for that reason that teasing a product ahead of time can help drum up excitement and get people ready to buy it as soon as it becomes available.
There are several ways to approach product teases with your blog. You could put a countdown clock on your main blog page, something that's easy to do with a plug-in. You could also give hints about the new product and ask people to guess what it is in the comments. This type of blog content can be fun and engaging, and it encourages people to visit your blog frequently for new information.
#5: Hold a Contest
Contests and giveaways are always popular, so why not use your blog to host a contest where the prize is one or more of your printable products? You may choose to do a contest in conjunction with the release of new products or for no reason other than you feel like doing it.
The best way to host a contest is to leverage excitement about the giveaway to increase your following and attract new visitors to your shop. For example, you could announce the contest in your blog and explain that people can enter in a variety of ways.
Leaving a comment on your blog
Sharing your post on Facebook or Instagram
Posting about the contest on their own blog
Tagging you in a photo with one of your products
You'll need to keep careful track of entries. A well-run contest can help you increase your following everywhere, including your blog and social media, as well as increasing your sales on Etsy.
#6: Create an Emotional Connection to Your Products
Storytelling is one of the most powerful marketing tools around and your blog can help you turn your storytelling ability into a powerhouse marketing tool. The key is finding a way to connect people to your products on an emotional level.
Here are a few suggestions to help create that emotional connection.
Tell the story of how you got inspired to create a product.
Tell a visual story by sharing photos and/or video of your products being used.
Share a customer testimonial where someone explains the impact of your products.
The right stories will provide your readers with a compelling reason to visit your shop and buy your products to create meaningful moments in their own lives.
#7: Connect Your Etsy Shop to Your Blog
One of the things that every marketer knows is that you want to put as few obstacles as possible between a prospective buyer and a sale. One way to make it easy for people to buy from your Etsy shop is to connect your blog to your Etsy shop.
There are multiple Etsy plug-ins you can use to display your Etsy products on your blog, so that readers can see them and click on a link to visit your Etsy shop directly. Even if you don't want to go this far, you have the option of posting a call to action that links to your Etsy shop at the end of your blog posts.
Conclusion
If you want to start a blog, it can be a powerful marketing tool to publicize your Etsy store and increase your sales. The key is to make the blog part of your overall marketing plan by connecting it to your social media and email.
Do you need a hand increasing sales in your Etsy shop? I can help! Click here to learn more about my amazing products.