Are You Ready To Start Building
Your Publishing Empire Today?
Increase Your Profits
By 1000% This ComingYear
Discover How To Leverage the Secret Weapon of Best-selling Publishers
Are you still struggling to publish your first book or piece of content?
Or have you published a few books, but are still disappointed with your embarrassing sales results?
The problem is to really make the kind of money we know we are capable of earning, we have to have books out in the marketplace available for people to buy. If we only have a few books available, or even none in the marketplace, then it's difficult, if not impossible, to make a living as a book author.
A wise man once told me, in order to make more money online, we need to have more buy buttons for people to use.
What this means is, we need to publish more books, so people will have more opportunity to buy from us.
Which is why today I'm going to talk to you about the need to increase your writing productivity.
Money Loves Speed.
In other words, the fastest way to increase the size of your royalty checks is to increase the speed at which you create new books.

It's Easier To Do Than You Might Think



When you combine the right tools with the right strategy, it becomes so easy to create books.
The fact is, the authors who make a full-time living writing, people whose names you may or may not know, have one thing in common.
They write a whole lot of books, and they write them really fast.
For example,

Isaac Asimov published more than 500 books.

James Patterson has published nearly 150 books.

The For Dummies® books number over 38,000 and counting.
Through trial and error, they have discovered systems to help them produce great books fast.

But Wait, I Don't Have the
Cash, Time or Support


These Successful Authors Do
Here's the thing...
They all started just where you are now, with a first book...and then a second book.
When they started, they did not have the cash, time or support they have now. They started exactly where you are right now.
Then they built an empire, one book at a time.
Uncover The Strategies




Professionals Use To Create




Publishing Empires



Introducing ...

In this training, I am going to introduce to you to a variety of free and paid software tools that you can use to increase your writing productivity, before I reveal to you the powerhouse techniques professional authors use to write anything more quickly.
The techniques I am going to describe to you will help you explode the power of your imagination enabling you to take a simple idea and rapidly expand it into a finished book quickly and easily.
With This Dragon by your side, you can effortlessly create:
books




courses

reports




articles




blog posts



In a matter of hours or days....not weeks or months.
WIth Taming The Dragon, You'll Have
A Step-by-Step Blueprint To:

Exponentially explode your content creation.

Use one recommended inexpensive tool as a near virtual ATM!
Create and publish content 1000x faster than your competition.
Easily pump out fiction and non-fiction content that sells
Leverage your current writing workflow and explode your productivity
Adapt technology to your style of thinking and writing.
Learn how to ignite your creative thinking and apply it to your writing.
Always have profitible publishing topics at your fingertips.
Take a simple idea and rapidly expand it into a complete book.
What Does Taming the Dragon Include?
5 Content Packed Modules Delivered Via
PDF, Video and Documents
Module 1-How To Explode Your Writing Productivity with my personally recommended free and paid software options.
Module 2-How To Write Fiction Fast. Discover how to transform sentences into paragraphs, pages, and compelling stories in minutes. Follow along with this over-the-shoulder training and my actual doc that shows you how I do it.
Module 3-How To Effortlessly build on simple concepts and create complete books and products quickly.
Module 4- How To Expand a single sentence into paragraphs, pages, and chapters. Need help getting started? I am going to give you 43 hot topics in a variety of niches, and 50-100 product ideas for each topic which will get you started in no time.
Module 5- Live session that reveals how to make money fast with these strategies.
When you complete this training, you will be better prepared to produce books
at a level where you might one day have your own shelf at your local library.

Frequently Asked Questions (FAQ's)
Q: Is This Software?

No, but I recommend both free and paid software options for both Mac's and PC's, even mobile apps you can use.

Q: How is the Training Delivered?

Through a membership site with step-by-step modules consisting of: pdfs, docs, and video training. You can work at your own pace.
Q: Is This for Fiction or Non-Fiction Writers?
It's for any type of writer. I cover both fiction and non-fiction specifically in this training, along with writing reports, articles, and other types of content.
Q: What skills do I need to be able to use this information?
If you need someone to teach you how to construct a sentence, this product is not for you.
We're going to teach you a whole new way to tap into your creativity and create fiction and non-fiction books really fast.
What's Included Inside
Taming The Dragon ?
Behind the Scenes Demos of:
Fast Fiction writing.
Fast Non-fiction writing for books, reports, courses, and more.
Landmines to avoid, and the fastest path to take for accelerated productivity.
How to increase your productivity with nearly any computer task, not just writing.
The best strategy to become a successful writer and publisher.
Why doing things the 'old way' doesn't work for most people

Tips, strategies, and techniques for increasing your writing speed, sometimes as much 1263%.
Leap Ahead of the Competition With This Publishing Success Training
You'll save time, money and frustration with powerful publishing strategies.

You'll never struggle with content creation again.

You'll have all the tools you need to tap in and quickly profit with nearly any type of content.

You'll jump ahead of the competition and grab multiple streams of income.

You'll be able to match the productivity level of some of the most popular authors publishing today. You could be the next Stephen King or Anthony Robbins.
You're Going To Receive Today:
5 module PDF, video, and additonal resources training.


60+ Page PDF on How To Tame This Dragon and Explode Your Productivity.




Step-by-step demonstrations for quickly expanding and creating many different types of content.



43 Popular Topics for Hot Products in: Health,Diet,Work From Home And much more! With 50-100 product ideas for each topic.
Plus complete training on how to expand these topics into books, course, reports, and more.

Live Training session on how to make fast money with fast content.



Rinse and repeat strategies to grow your publishing empire.

And Much More!



What Others are Saying About
"Taming the Dragon"
You're Just One Click Away




From Learning How To Create




Your Own Publishing Empire
Money Loves Speed.

If you delay putting this training to work for you inside your publishing business, you'll miss the opportunity to increase your revenues right away.
It's hard to make a living with a bunch of unpubished manuscripts on your computer.
With this training you'll learn how to accelerate your writing productivity and publish new books every week if you are so inclined.
Just think...Stephen King only produces three books a year.
Now maybe you won't sell at the level of Stephen King, but if you can produce even twice as many books as he does, then it is concievable you can match him on book royalties too.
All you need to do now is take action. Click the button below to get started right away.

Yes Amy - I am In and Want To Take Advantage Of This Special Price Immediately!!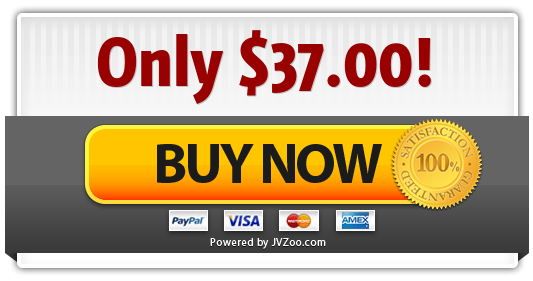 p.s. This is an incredible deal!! Take advantage of it now before the price increases!