Unlock These Powerful Strategies That


Sell More Books...

By Tapping Into A Publishing Powerhouse of 1 Million New Customers Weekly
Wouldn't It Be Nice To Upload Your Book and Have It Selling Without Any Real Effort?



There is nothing more irritating to upload your book and make no sales.

You've slaved over your book for days, months, or even a year, and what do you get?
Nothing. No downloads, no sales, and no royalties. It's almost enough to make you want to quit.
You check your stats day after day, but nothing changes.
You start questioning your sanity, and wonder if you should toss your dream of being a successful author.
Before you take any drastic action, let me show you how you can make your book stand out from your competition.
This Tried and Tested Approach Requires:
No paid ads

No free giveaways

No marketing!
There's No Easier Way To Boost Your Book Sales
Than What I'm Getting Ready To Share With You

The problem is, in the Kindle store you are literally competing with millions of other books.

Depending on your topic, you could be directly competing with hundreds or even thousands of books in your niche.
But it doesn't have to be that way.
If you follow the strategy I'm getting ready to outline to you, you will be able to see your book on Page One of the book search results almost everytime.
It's easy to dominate the first page when you have almost no competition.
Short of using the nuclear option, how do you take out the competition?
Compete With Them Where They Are Unwilling To Compete With You



There's a funny thing about the book industry...

Everyone wants to compete in the biggest marketplace while ignoring other viable marketplaces.
Granted, Amazon owns 50% of the book-selling market, yet the other 50% is controlled by other platforms.
In fact, the iBooks Store Director stated at Digital Book World last year that Apple's ebook business is gaining 1 million customers each week.
It's no more difficult to have your books listed on other platforms like Apple, than it is to be listed on Amazon.
I'm going to show you how to do that in three easy steps.
Rather than take my word for it, take a look at the following screenshots.
Check out these screenshots...

Easy Sales - One Book Is My Book
Competing With Only 8 Other Books...Instead of 92!
I've developed a specific system of passive profits for selling your book which means you don't need to rely just on Kindle!
Sure, you can still upload your book to Kindle, but:


*You don't need KDP Select.
*You don't have to pray that Amazon will promote you!
*You don't need to do giveaways.
*You don't need to rely on Amazon anymore.


This will open huge doors for you and it can change your life!
How iBookstore and Scribd Can Revitalize Your Book Sales



Why You NEED To Be Putting Your Book On The iBookstore and Scribd:

Three popular niches that have
little-to-no competition on the iBookstore
1. Popular Non-Fiction Example

VS:
iBookstore (2 Results)
2. Popular Fiction Example:

Kindle- 14, 746 results
vs.
iBookstore -196 results
3. Popular Children's Book Example:

Kindle-856 results
vs
iBookstore-4 results
Counting books for toddlers- Number of results in Kindle: 856
Counting books for toddlers- Number of results in the iBookstore: 4
Meet The Number #2


Book Retailer and Its
325 Million Customers
According to an Apple spokesperson, some 150 million Apple mobile devices have iBooks installed... that's potentially 325 million new iBooks customers! iBooks is now the number two book retailer in the U.S.

iBookstore is the #2 Marketplace for Books

You Can Sell Your Book at a Higher Price...AND The Competition Is Tiny!

AND It's Now Super Easy to Get Into the IBookstore! I'm Going to Show You How!
I used the techniques taught inside to gather these results. Simply write, upload, and collect the royalties!
Take Control of Your Sales
Introducing Passive Publishing System
I am Going to Walk You Through The Process of Successfully Selling More Books.
The Simple Three Step Process To Sell More Books:
1. Use the automated tool to discover the best niche for your book
2. Write the book
3. Upload the book (without work) and collect the royalties!
It's that simple!
A Quick Example...

Let's talk about a quick example, shall we?
Say you were going to upload your book to Kindle and you find out that it just isn't selling. You look into it and discover the competition is so fierce, there is no way you can easily compete without a ton of work!
Discouraged, you want to quit.
Certain sites have more competition than others for certain niches and by using my software, you'll discover the best places to put your content!
The strategy is super simple. It requires no promotion. All you have to do is upload your book and title it properly.
I provide complete training!
Again, all without promotion and tons of work.
Imagine what it would be like to have only 5 competing books, and an audience of 325 Million potential customers.
Now you can experience that!
Seeing royalties come into your accounts is an exciting and motivating. You'll be encouraged to write more books, make more money, and maybe even make this your full time career!
And, with sales coming in, if you do want to boost your Amazon sales with marketing, you will have the royalties to do so.
Imagine being able to stay at home, spending more time doing the things you love, instead of wondering about how you are going to pay your bills.
Here is What You'll Discover Inside:
Exactly How to Publish Quickly and Easily in Both iBookstore and Scribd - I Show You How!
A Complete Book System – Just Write and Upload!

Discover Which Markets, Niches, Genres and More are the Best Within Minutes

Special Software that Does All The Research For You

Grab Extra Book Royalties Without The Extra Work

Works For Fiction, Nonfiction and Children's Books!

How to Get Into Scribd's Subscription Program -

Where You Can Make Royalties With Free Downloads!
Powerful Automated Research Software Unlocks Hidden Niches, Genres and Keywords

Included with the training guide is powerful software that gives you exactly what niches, genres and keywords you need! This tool tells you what to target and what platform, enabling you to wipe out the competition and collect the royalties.
The software is easy to use and automates the process of finding great keywords, niches and more that you can easily use to dominate the marketplace with your books.
With the software and the guide, you will have all the tools you need to see the success you deserve.
How To Upload To the iBookstore - Without a Mac and Without Paying Royalties to Another Company!
Also included is Debbie Drum's guide on publishing your book in the ibookstore.
Usually publishing a book to the ibookstore is complicated and costly.
Not now – I include everything you need to get your book on the iBookstore!
This is easily a $100+ value!
Grab Even More Sales With
The Scribd Subscription Program


I'll Show You How
Scribd's subscription program (which is like Kindle Unlimited) can be a cash powerhouse.
I'm going to show you some sneaky tricks that will allow you to easily get into their program and start selling.
Don't do this and you could miss out on a lot of easy royalties!

I'll Show You The Exact Techniques
Used To Make Money Publishing Books Without More Work
You'll discover the techniques I use to promote my books.
The guide covers everything you need, walking you through step by step.
I give you examples, steps, and more to ensure you fully understand everything:
Everything You Need to Duplicate my Success!

How to Find the Exact Keywords and Markets to Exploit!

How to Easily Publish to Scribd Subscriptions and the iBookstore
Testimonials From Some of My Products and Trainings

One of the things I do as a writing coach is stay up to speed about what else is on the market. That means I buy and check out a ton of other people's products. Whenever Amy Harrop has a program or product out, I get out the credit card. I know her content will be in-depth, minus any fluff, timely, and of terrific value. Of all the experts out there, Amy is truly the cream of the crop. You'll never go wrong when you learn marketing techniques from her.

Linda Stirling, www.ThePublishingAuthority.com

I've purchased several products from you. I like that they're easy to understand and give clear instructions for implementation. That's what I look for in a product.

Miranda D.

Low and No Content Books-Easily the best, and most inventive money making niche for book publishers. Amy delivered an original idea in great detail. Grab a copy, and get to work!


Ray T.

I purchased Publishing Arbitrage. It was a great product that shows unique ways to expand your profits with your publishing assets. I definitely recommend picking up this report!

Jim Cochrane
http://publishhowto.com
FAQs

-Is This Software for Mac or PCs?
Currently only the PC version is available.

The System Requirements for the Software:

- Windows Vista or Higher (We do not support Windows XP)
- Intel/AMD Processor At Least 1.5 ghz
- 4 Gigs Ram
- 15 Megs HD Space
​- Will this work for fiction? Nonfiction?
This works for fiction, nonfiction and children's books. Any book you write, this will work for!
-​Is This Desktop Software?
This is downloadable desktop software, not web-based.
- Who do I contact for customer support?
Contact our support desk here:

http://amyharrop.zendesk.com
-Is There a Guarantee?
Yes, there is a 7 days guarantee from date of purchase.
Yes Amy - I am In and Want To Take Advantage Of This Special Price Immediately!!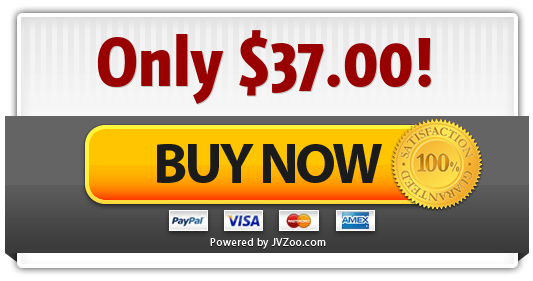 Sincerely,
Amy Harrop, with special help from Debbie Drum
p.s. This is an incredible deal!! Take advantage of it now before I come to my senses and increase the price!