Hungry Buyers Are Avidly Searching With Cash In Hand!
This Incredibly Simple
But Powerful Secret Publishing Formula
Will Help You Increase Your Sales By
3 to 4 Figures A Month
Works With Fiction and Non Fiction!
I am sure you have heard all of the stories about people who are making it big publishing books on the Kindle store, pulling massive royalty checks every single month.
Don't those people absolutely annoy you?
What do they have that you don't have?
You write good books, then you publish your books. With a mix of hope, excitement and apprehension in your heart, you begin watching your sales statistics, and crickets. Then you come back a couple of weeks later to check your stats again, and more crickets.
How frustrating is it to know that you have written a good book, but no one cares to buy your books?
It's not like you are going to be able to retire to the Bahama's making a couple hundred bucks a month with your books, right?
Maybe you can spend your retirement working at Walmart as the door greeter, if the Bahama's thing doesn't work out.
Or maybe you can do what others do...
Find A Proven and Successful Niche
And Copy What Others Do

I have talked to a lot of book authors who tell me that they don't want to do what I do.
They tell me that they don't want to spend their time doing any kind of writing that isn't their chosen genre.
But I am not talking about giving up on the kind of writing you want to do.
I am talking about giving some of your time to make sure that you can make a living as a writer, which in turn will give you the flexibility to pursue your next great novel, without fear of having the lights shut off or having to fill out a Walmart application.
Piggyback Publishing is a great example.
With this approach, there are people out there spending a few hours to create a short book of 15-20 pages, who are finding their books on Amazon's best seller lists.
What I am going to show you today is how to MAKE A LIVING AS A WRITER FIRST, so that you can have the financial resources to be able to do the writing you love later...
Want Publishing Success?
Then Publish What People Want to Buy.
What if you could easily and successfully publish for buyers who are actively searching with cash in hand? With all the relevant research included, and all you needed to do was to get the book written?
And you could publish and profit in as little as 15 pages.
Would You Like to Publish Unique Books Fast...Without Spending Hours or Dollars Writing or Outsourcing?
These books average 15-50 pages...and sell like hotcakes!
This Niche is Full of Kindle Bestsellers
Check out These Sales Ranks:

This number one bestseller is only 17 pages
This number one bestseller is only 24 pages
This bestseller in the fiction section is only 17 pages
The thing is, there is a lot of stuff you usually have to do to effectively publish profitable books.
Besides actually creating the content, you usually have to:
Research the market

Research the content

Plan and outline

Create

Edit

Publish...and hope it sells
Introducing ...

What Are Piggyback Books?
Piggyback books receive a massive popularity boost from other best-selling books in their niche!
Piggyback books thrive in a wide variety of niches, categories, and demographics.
I've delved deep in this profitable Genre and found 6 GOLDMINES that are full of rabid buyers!
Inside – I've already done 90% of the work for you… leaving you just 10% to do to profit!
How you can easily create these popular books that sell
Do's and Don't's- what you must have for your book to be successful...and what NOT to do
The 6 most popular categories where people are actively searching for these books

What to Include in your: Cover, Description, and Title for Easy book sales
The two easiest ways to profit from these books
The common pitfalls of Piggyback books and how to avoid them like a pro
How to use this formula to CUT DOWN your writing time by over 50% as I have done all the content essentials done FOR YOU!
And Much More!
What Does Piggyback Publishing Profits Include:
Piggyback Publishing Made Easy

Rinse and Repeat for numerous books in numerous niches
Create books that sell fast-15-50 pages
Competitive intelligence reverse engineered for success.

How To Find the hottest books to piggyback
Content outlines you can use to write or give to your outsourcer.

Essentials you must include for your book to be a success.




Rinse and repeat strategies to grow your publishing empire

The top: categories,descriptions,covers and books.

What readers love about these books-include these elements for more book sales.

The minimalist marketing plan that works for these books.
"But Amy? Won't The Niche Get Saturated If We Are All In The Niche,
Using the Same Stuff?"
One of the beauties of this niche is that there is no chance of saturation because you can easily modify these books for a huge variety of categories and audiences.
The 6 most popular niches are included, and these cover a huge variety of sub-niches, age groups and categories.
In fact, you can easily publish these books for nearly any demographic or niche:
Diet

Hobbies

Financial

Fiction...And Much More!
In fact – I'd say 90% of the hard work has been DONE FOR YOU and now all you need to write is a book that's almost guaranteed to be a Piggyback bestseller thanks to my extensive research and planning….
I don't mess around or give you a bunch of theories or "fluff." You get a no-nonsense blueprint that you can use to speed along the path to profits with these books this very day!
Frequently Asked Questions (FAQ's)
Q: What type of books are 15 pages and a best seller?
These are popular books, in high-demand, that piggyback off of popular subjects. You can profitably publish piggyback books in many different niches and categories.
You'll find Piggyback books on the Kindle Bestseller Lists in:
-Mystery, Romance, and Literary FIction
-Business & Money
-Health, FItness & Dieting
-Self-Help
-and many more categories
If you are thinking poor quality books is the angle here, think again. You know that Cliff Notes is one of the most popular publishing companies on college campuses, don't you?
If you assume that this product is about Cliff Notes, you will miss out on a whole lot of profits, but it is a known entity that will get you into the right mindset pretty quick.
Q: How Long Should Piggyback books be?
They average 15-50 pages. Many of the bestselling books are under 30 pages.
Q: How Difficult is it to write a Piggyback book?
You need to find the right books to piggyback. I show you how. Then, you can follow my publishing templates included in this product and publish these books quickly without sacrificing quality.
Q: What skills do I need to be able to use this information?
If you need someone to teach you how to construct a sentence, this product is not for you.
If you need someone to teach you how to be a writer, this product is not for you.
It is assumed that you have a basic understanding of what is required to be a good writer or know how to hire one.
I show you the research, what genres to tackle, and I provide templates for each book model, but you have to bring some writing skills to the product.
Leap Ahead of the Competition With This Publishing Success Training
You'll save time, money and frustration with powerful done for you research, easy-to-create content, sales strategies, and more.

You'll save hours of time and frustration, no guessing what hungry buyers want, you'll know.

You'll have all the tools you need to tap in and quickly profit with little writing needed.

You'll jump ahead of the competition and grab multiple streams of income-this is a hot topic on multiple marketplaces.
You're Going To Receive Today:
45+ Page PDF with Supplementary Resources



TONS of research to drastically reduce the time it takes for you to start profiting with these books.
The best performing niches and categories for these books revealed.

How to quickly find hot piggyback subjects and books

Done-For-You content outlines you can easily adapt and make your own.
Rinse and repeat strategies to grow your publishing empire.
The 6 hottest niches and how to create and structure these books for maximum effect.
A complete marketing plan ~ tailored specifically for piggyback books!
Plus Bonus: Live Q and A Session for Customers Only
What People Are Saying About Piggyback Publishing Profits
Testimonials From Some of My Products and Trainings

One of the things I do as a writing coach is stay up to speed about what else is on the market. That means I buy and check out a ton of other people's products. Whenever Amy Harrop has a program or product out, I get out the credit card. I know her content will be in-depth, minus any fluff, timely, and of terrific value. Of all the experts out there, Amy is truly the cream of the crop. You'll never go wrong when you learn marketing techniques from her.

Linda Stirling, www.ThePublishingAuthority.com

I've purchased several products from you. I like that they're easy to understand and give clear instructions for implementation. That's what I look for in a product.

Miranda D.

Low and No Content Books-Easily the best, and most inventive money making niche for book publishers. Amy delivered an original idea in great detail. Grab a copy, and get to work!


Ray T.

I purchased Publishing Arbitrage. It was a great product that shows unique ways to expand your profits with your publishing assets. I definitely recommend picking up this report!

Jim Cochrane
http://publishhowto.com

I've Done 90% of the Hard Work For You!
Inside – I've already done 90% of the work for you… leaving you just 10% to do to profit!…
So – you're probably thinking this is going to be an expensive course
After all – it's giving you the foundations for profiting in this niche.
But luckily… this time, you're wrong.
I created this product to SHOW people that there was an easier way to create quality in-demand content for hot niches.
If you take action TODAY – you can get your hands on EVERYTHING above for the amazingly LOW price for ALL the research and hard work DONE FOR YOU.
Yes Amy - I am In and Want To Take Advantage Of This Special Price Immediately!!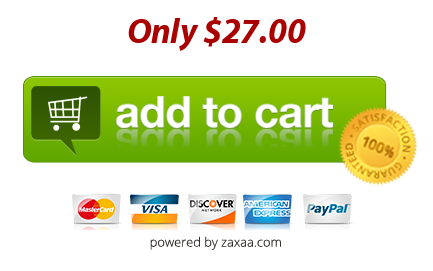 p.s. This is an incredible deal!! Take advantage of it now before the price increases! All the work is done for you!
p.p.s Let's say you value your time at a little above minimum wage… and let's say you did all the research for your books yourself. It would take you a LOT longer then two hours to get all this done, so you're doing yourself a HUGE favor by jumping in now!